Frequently Asked Questions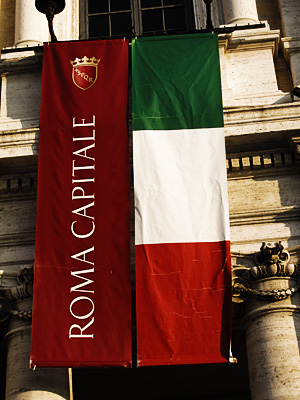 What is the dress code for the Vatican?
No shorts and no bare shoulders or midriffs. A shawl or scarf is ok to cover shoulders, but trousers or skirts must be BELOW the knee. We would always recommend erring on the side of caution as the rules are enforced at the discretion of the Vatican personnel on duty. If you're not sure, then it's too short.
Can we just see the Sistine Chapel?
Unfortunately No. The Sistine Chapel forms part of the Vatican Museums complex. It is also the furthest part from the entrance so it is really hard to do the Sistine Chapel in anything less than 2 hours.
What is the dress code for churches in Rome?
All churches require "modest" dress - although in general they are not all as strict as the Vatican.
Where can we see the Pope?
When he is in residence the Pope makes 2 appearances a week, both in St Peter's Square.
On Wednesday mornings at 10am during the summer there is an outdoor Papal Audience.
On Sunday at noon the Pope gives the Angelus blessing from his window in the Apostolic Palace.
How do we get tickets for a Papal Audience?
Every Wednesday morning there is a Papal Audience when the Pope is in residence. In the summer this takes place in St Peter's Square. In the winter, or in case of bad weather it takes place in the Aula Paolo VI (also known as the Sala Nervi).
TICKETS ARE ENTIRELY FREE.
Pre-booked tickets can be picked up at the office just inside the Bronze Door (by the right colonnade of St. Peter's Square) from 15:00 to 19:30 on the day before or on the morning of the audience from 8:00 to 10:30. To book tickets your must download the ticket request form from the Vatican Website and fax it to +39 06 6988 5863. (Booking is mandatory for groups of 10 or more).
Are there any English language church services in Rome?
There are a number of churches offering services in English. Here is a selection:
CATHOLIC - Chiesa di Santa Susanna (at Largo Santa Susanna). Mass in English at 6pm Monday to Saturday and at 9am and 10.30am on Sunday.
ANGLICAN - All Saints Anglican Church (Via del Babuino 153/b). Sunday 8am - Said Eucharist / 10.30am Sung Eucharist
AMERICAN EPISCOPALIAN - St Paul-within-the-Walls (Via Napoli 58). Sunday 10.30am English service.
Are the sites and museums wheelchair accessible or suitable for child pushchairs/strollers?
Yes, but often getting to the site itself is difficult simply due the nature of a city as old and busy as Rome.
Rome has a lot of cobblestones, and certain archaeological sites (such as the Forum or Palatine Hill) are not wheelchair or pushchair accessible. The Colosseum has an elevator to the upper level.
If you are a wheelchair user or have walking difficulties please let us know and we can make suitable recommendations to enable your visit to be as smooth as possible.
What is the best way from the airport to our hotel?
Taxis have fixed fares from the airport to city centre - from Fiumicino Airport it is €40, and from Ciampino Airport it costs €30 euros.
Please tell the driver immediately that you want the fixed fare not "on the meter".
From Fiumicino there is also a train to Termini Station - cost is €15 per person.
Both airports also have bus connection to the Termini Station for around €10 per person.
Taxis
Taxis are a good option for getting around the city quickly and easily. However please note that rules for taxis may be different to what you are used to:
Taxis usually take 4 people, but some car models are licensed to take 5 or 6 people.
Taxis cannot be hailed or flagged down in the street - you must go to a taxi rank (found at major piazzas, monuments and road junctions).
If you call a taxi to collect you then the meter starts running from the moment you call the taxi …. In other words you pay for the taxi to get to you, as well as for where it takes you.
There are 2 tariff rates on the meter - (1) for downtown and journeys inside the GRA beltway and (2) for out-of-town journeys. Always check that the meter shows tariff (1).
There are NO SET FARES within the city centre - always ensure the driver starts the meter.
SET FARES exist only to and from the airports from the city centre.
For a tip add €1 or 2 euros depending on the length of the journey. Add an extra euro for luggage.
What is the tipping policy for restaurants?
Some restaurants will add service onto to your bill, although this is uncommon.
If no tip is included, then 5-10% of the bill is standard in Italy. However always leave the tip as cash for your server. If you tip on the credit card payment, they are unlikely to get the money.
Please note that almost all restaurants charge a cover charge (coperto) of between €1 - €3 per person. This is not a tip for your server.
What are the opening times of shops?
Shops generally open around 9 or10am and remain open until 7.30 or 8pm.
In residential areas it is still quite common for shops to close for siesta between 1pm and 4pm.
Often shops are closed on Sundays and on Monday mornings, although in the city centre many shops remain open all day every day.
Are there a lot of pickpockets in Rome?
Sadly this is a problem, as with so many other cities around the world. We recommend you leave valuables in hotel safes where possible.
However it is always worth remembering that pickpockets are opportunists, and are not looking for conflict, so if you take reasonable care they will most likely find someone else who isn't.
Also please note that pickpockets often operate inside churches, museums and archaeological sites.